TONI&GUY Hairdressing Academy
TONI&GUY at Penn Commercial has teamed up with Trinity High School to give their students a great opportunity to start their education in cosmetology at our academy!
Open to sophomores, juniors and seniors, students can come to our academy during regular school time and earn hours in cosmetology that apply toward licensure. Students who start in 10th grade are scheduled to complete the program by the time they graduate high school! Imagine being able to start your beauty career right after graduation!
Program Overview
TONI&GUY Hairdressing Academy is world-renowned for its dedication to delivering legendary education to all of its students. We push the boundaries of hairdressing training by immediately exposing students to a high-end professional salon environment that ignites creativity and a drive toward perfection. Our students "learn by doing." Every day is a hands-on experience. From cuts and styles to coloring and complex updos, our students are challenged to be the best hairstylist they can be. The College in High School Cosmetology program at TONI&GUY provides students of Trinity High School with the same comprehensive education and hands-on training that our adult students receive.
✔ 100% pass rate for graduates from the College-in-High School program who sit for the PA State Board of Cosmetology exam
✔ 82% of our College-in-High School graduates are employed in the beauty industry after completing the program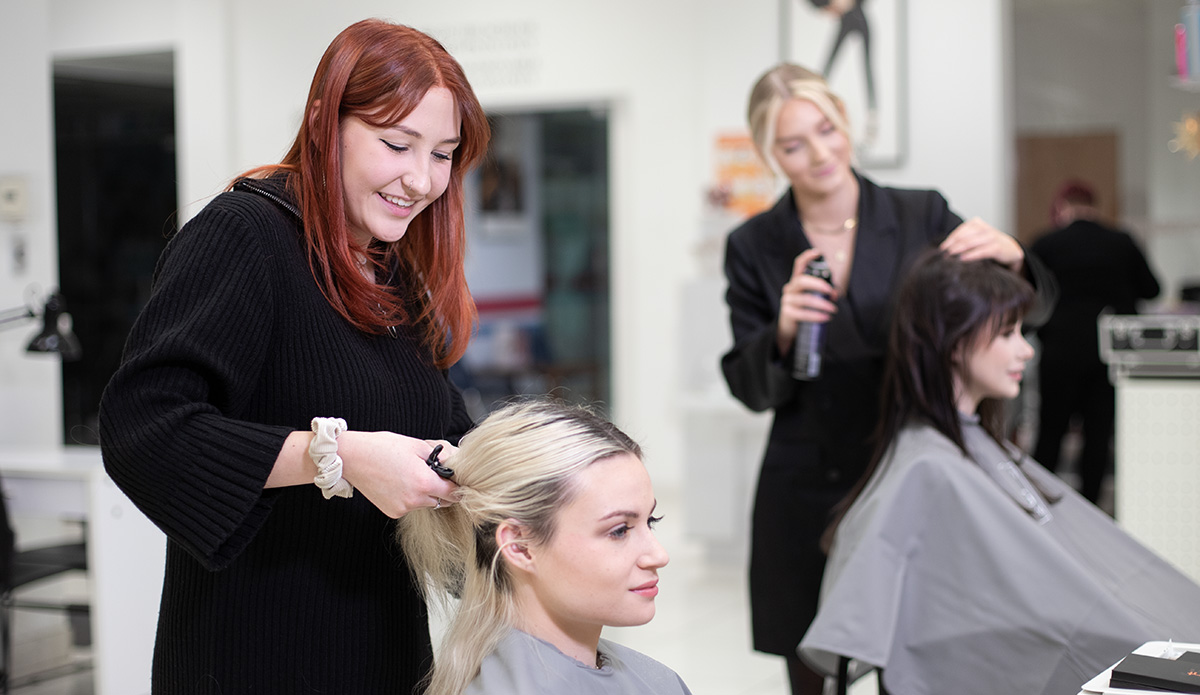 What You'll Learn
FUNDAMENTALS: These courses are designed to introduce the student to Toni&Guy Techniques and Philosophy. Students will receive their cosmetology kits and discuss the proper use and maintenance of the items. Theory topics and practical demonstrations include: science, multiple haircutting and haircoloring techniques, proper sectioning of hair, natural hair styling techniques, updos, proper draping and shampooing techniques and Goldwell product knowledge.
INTERMEDIATE: These courses enable the student to practice and master haircutting techniques for men and women. The student will review techniques learned during the Fundamentals Modules, as well as the razor, clipper and trimmer techniques, and the purpose of thinning and texturizing hair. Hairstyling techniques introduced are brushing/air forming, use of marcel iron, flat iron, finger waves, pin curls, roller sets and specialty updo hairstyles. Also introduced is client consultation, nail care and enhancement, facial treatment and application of make-up; wigs, hair additions, and facial/body waxing.
ADVANCED: During these courses students continue to work with the public practicing and mastering hair techniques learned in previous modules. Additionally, these courses are designed to introduce the student to the creative and entrepreneurial opportunities of the industry through a series of creative and research projects. Students are also instructed on the fundamentals of PA State Board techniques, PA State Law, and begin preparing for licensure.
SALON PROFESSIONAL: This course is designed to provide the student with the key aspects of work ethics that every salon everywhere values and recognizes. It focuses on perfecting competence in advanced techniques and procedures required for all services as well as complete overall salon operation from front desk scheduling to knowing the importance of retail sales, inventory and product knowledge. During this course, students also focus on licensure, employment readiness and special projects designed to enhance their confidence and ability.
Schedule
The requirement to apply for a PA Cosmetology License is 1250 hours. While adult students can reach this requirement in about 9 months with a regular Monday to Friday class schedule, those 1250 hours for our College in High School students is stretched out over three years. Trinity students will attend classes at TONI&GUY for 2-3 hours per day, and return to Trinity for their other regular classes. Students who start the program in 10th grade will accumulate the necessary 1250 hours during their sophomore, junior and senior years. Students who start the program in 11th and 12th grades would need to continue on in the adult classes after graduating high school, which is Monday through Friday, 8:30am to 4:00pm.
Cost of Program
As a Trinity High School student, tuition and fees will be covered by the school district. Students who continue on in the adult classes after graduating high school will be responsible for the tuition to complete the remaining hours of the program.
Please contact your guidance counselor about enrolling!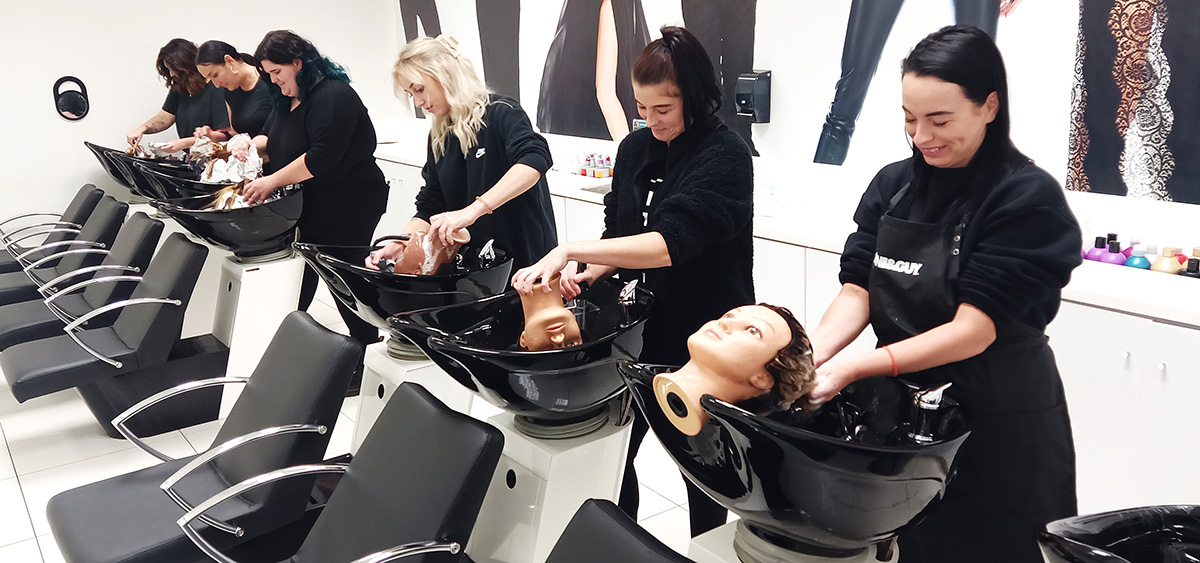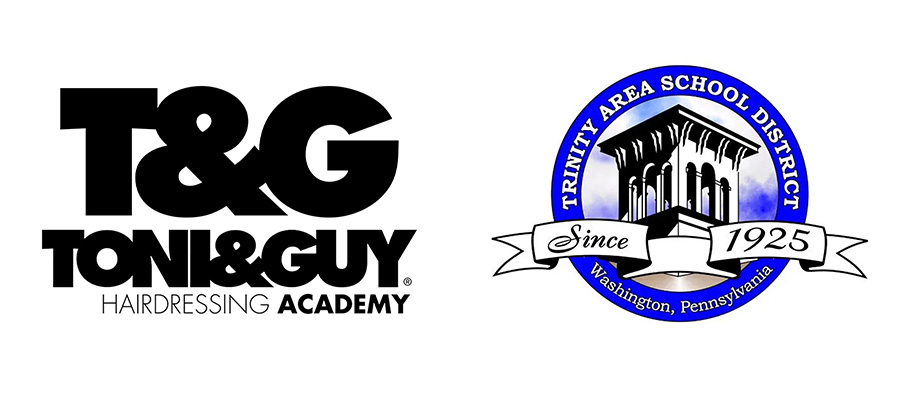 *College in High School is the name of the program approved for use by this school district and does not imply that courses taken at Penn Commercial / TONI&GUY Hairdressing Academy will be recognized by other institutions.